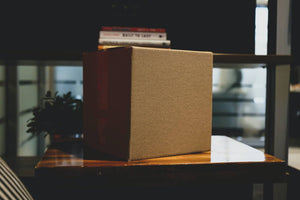 We're making our shipping policy better!
Ordering something online isn't always a simple experience.  Sometimes, despite our best efforts, things get lost or stolen.  It's one thing if this happens for something worth $5, but what about when it's for something worth $500?
Effective immediately, we're announcing a small change to our shipping policy to give you better piece-of-mind when you order something with us.  
All orders over $500, in addition to already shipping tracked, will now also require a signature as well as proof of age.  This means that Canada Post will only hand your order over to a real person.
If you or someone you trust aren't home when Canada Post tries to deliver, instead of leaving your order at the door, Canada Post will bring it to one of the nearest post offices.  When this happens, they'll leave a notice at your door.  Simply follow the instruction on that notice to pick up your order.
This change will come at no additional cost to you.  Our goal with this is to provide the best experience we can, and putting prices up for something that just makes sense doesn't feel right to us.
Additionally, Canada Post has some additional information available if you'd like to have a little more control over where you pick up your order if you can't come to the door.  Check out this page for more details.
For orders less than $500, there won't be any change.  You'll continue to receive orders like you normally would.  There's no need for you to do anything else.
We're constantly striving to be your one stop shop for all your tabletop needs.  We want to make sure that no matter where you are in Canada, from Victoria to St. Johns, that you have the best possible experience when ordering from us.  Adding proof of age to orders is just one way that we're doing that going forward, and hopefully it can help give you the piece of mind that you should have when you order from us.
---