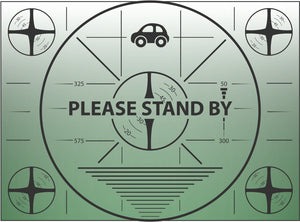 A wild vehicle used Crash! It's Super Effective! (Update: Back In Business!)
UPDATE:
After yesterday's crazy unforeseen events, we are back!
The front of the building is completely UNSAFE - so please do not approach it. There are blockades and tape for your safety.
We will be working completely out of the back of our building to serve you the best we can.
*** ALL CURBSIDE ORDERS WILL BE PICKED UP AT THE BACK OF THE BUILDING ON THE CEMENT PAD ***
We will have a table set up by our backdoor with a sign - please be cautious as it is a two way alley access & there isn't much space to move around, if you can park on a side street and walk over that is ideal.
*** SHIP OUTS & DELIVERIES ***
These will all be dealt with promptly so we don't fall behind - we don't expect any delays with these orders.
That being said we appreciate all of your continued support in these trying times - especially when someone drives through the front of your business!
ORIGINAL:
So in today's episode of Adventures of Brimstone, we had a car accident in front of the store. A truck got clipped, swung around and hit the front of our building, doing a good amount of damage. Fortunately, nobody was hurt, except for some shock! Unfortunately, our front wall has definitely seen better days. So until further notice...
Brimstone will be closed at least for the rest of the day; the fire department has blocked off the store while they investigate what the heck just happened. Sorry, everyone! We'll make sure to keep you all up to date on what to expect at your friendly local game store when we know more.

We will also do our best to answer all emails & Social Media messages, but we are not able to answer phone calls at the moment.

Sadly, Curbside pick-up is also currently unavailable. As of this moment, our local delivery schedule shouldn't be affected, but if we need to change that, we'll make sure to update you.  If you select curbside pickup when you check out, please keep an eye on our website or our Facebook Page for more information.


For anyone ordering products to be shipped, these may also be delayed by a few days while we work to resolve the fallout.
---