In-Store Organized Play: Real or Myth? Ontario Stage 3 says... It's Happening!
Exciting news! We've all been waiting, with baited breath, for the day that we can get back to physical play.  So without further delay, we're proud to present our upcoming Stage 3-Covid-Reopening Event Schedule!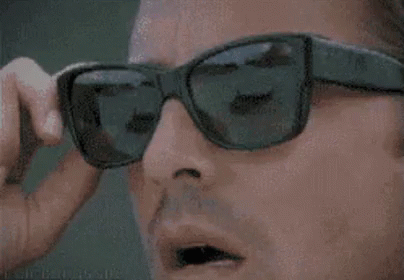 That's right, you read that correctly!  Starting the week of Monday, July 19th, we'll be offering in-store play for a variety of games! Let's get right down to the details.

In order to comfortably and safely seat players with all these new rules and regulations that have been implemented, ALL events will be capped at a maximum of 16 people.

All TCG tournament events that use a normal tournament format will be swiss format, capped at 3 rounds. 

If you're unfamiliar with how swiss works, the Yu-Gi-Oh! Wiki has an excellent summary.  This summary is applicable for all games where swiss rules are used.


Normally in the Swiss format, the number of rounds is set up in such a way that there is almost always one clear winner.  Capping play at three rounds means that two players may end up tying for first.  While you're all winners to us, if you really need to know who wins, we suggest some sort of easy-to-play, quick tiebreaker, such as rock-paper-scissors*.

*: Prizing will always be based on the official tournament results. 

Face Masks are mandatory while in store, and the by-now usual social distancing rules also apply to in-store play, where possible.  We ask that players avoid touching cards/models/books/etc. that do not belong to them, and should players need to cough/sneeze, to do so into their arm (even if wearing a mask). 

Hand Sanitizer is available to all players at no cost, should players want to use it.

Did you know that we have our own Brimstone-branded apparel?  Naturally, this includes a face mask.  If you don't have access to a face mask, why not pick one up and support the store at the same time?

All events will be first come, first serve.  As much as we do not want to tell people they cannot play, we can only accommodate 4 tables in the store which will seat 4 people at each, in order to keep a safe distance. 

Registration will be done via a special product in our online store.  (Link forthcoming...)  As this makes registration available at times other than those scheduled, we ask that players do their best to let us know as soon as possible if they're unable to make it to a specific play-time that they're registered for.



We really don't want to prevent people from playing, however, just as a reminder, we reserve the right to refund entry fees for any reason.  It sucks to have to say this, but we want to make our events as friendly and inviting as possible, and in extreme cases this may become necessary.  To us, this is a last-resort only, and we don't expect to need to use this right.  We're incredibly fortunate to have amazing players here, so it's extremely rare that something like this has to happen.  Reasons may include but are not limited to:

Players found to be abusing this system by repeated registering for play times and then not showing up without reason, registering for events with the intent to resell etc,

Players refusing to abide by store policies, including our mask or social distancing rules,

Any reason we might have had at events prior to the pandemic.

Last, in order to accommodate the new event schedule, we'll be closing 2 hours later, at 8PM, from Monday to Saturday.  For the time being, we'll remain closed on Sunday.  This means that we're open from 12PM to 8PM, Monday through Saturday, starting on the 19th.
Please be mindful that as much as we'd love to have the 30+ people we have always been used to, and running multiple games each day, that it is just not possible right now.  We'd like to ask for your patience and understanding, as we are learning and reworking everything in these new times along with you.


Prices and start times are stated below.  Please be aware that while we're ironing out the wrinkles, this may be subject to change.  We'll do our best to make sure everyone stays updated.

Day
Event
Times
Cost Per Player
Sunday
None (Closed)
None

∞

Monday
Digimon TCG
6PM
$5.00
Tuesday
Commander (EDH)
5:30PM
$5.00
Wednesday
Dungeons & Dragons

---

Pokemon League
See Below

---

5PM - 7PM
$2.00

---

Free! (See Below)
Thursday

Commander (EDH)

5:30
$5.00
Friday
Yu-Gi-Oh! TCG
6PM
$5.00
Saturday

Dragonball Super

Yu-Gi-Oh! TCG

1PM

5PM

$5.00

$5.00

Every Open Day
Games Workshop
See Below
$5.00 (See Below)
Please Note: All prizing for TCG games that award regular packs will be the most current non-specialty, in-stock set.  Prizing per tournament will be determined at the time of the tournament.  Expect prizing structures similar to previous tournaments (i.e. OTS packs for games that support them, standard packs for games without official tournament packs, etc).

Additional Information
Dungeons & Dragons: D&D Events will be run as weekly one-shots unless otherwise stated ahead of time.  We have 2 DM's ready and waiting to get back to the table, so we'll do our best to coordinate between interested players as far as available times.  Expected play time each week is approximately 3 hours.  Max 2 tables per week, 4 players per table.
Pokemon League: Please keep in mind that this is not a tournament setting.  Pokemon League is meant to be a friendly gathering of trainers to Learn, Play, and Trade!  While friendly tournaments may pop up at trainer discretion, we don't have anything scheduled at this point.
"Free Play"/Daily Available Games
"Daily available" means that these games can be scheduled for any day that we're open.

Games Workshop (Warhammer, Age of Sigmar, etc)
Max 1 table per day, scheduled ahead of time for one of two time slots:


12:15PM to 3:15PM, or

3:30PM to 6:30PM.

Cost: $10.00 per table, max 2 players (Cost can be split between players, making it $5 per player, per table).
Note: While we understand that it can happen where games go longer than 3 hours, we kindly ask that players limit games to no more than the scheduled 3 hour timeslot.  You may play as many games as you want in those 3 hours, but you may not go past your allocated time in order to "finish up". Don't worry, we're all guilty of it!  We just want to make sure that we make the play space available to as many people as possible, so for now we're setting hard limits.


THANK YOU ALL AGAIN FOR YOUR CONTINUED SUPPORT!
WE APPRECIATE YOU ALL SO MUCH!
---